Scott's Kawasaki Inventory
***these bikes are not for sale yet!***
If you see something you're seriously interested in, feel free to contact me at ascotvt@yahoo.com. This is a current showing of all salvageable bikes in my posession. Most have clear titles, and some can be had relatively easily. I also have NUMEROUS parts for many other bikes NOT shown. I will list them once I've had a chance to sort through them all. --please be patient.
1974 Kawasaki G3SS 90

**NOT FOR SALE, TROPHY WINNER**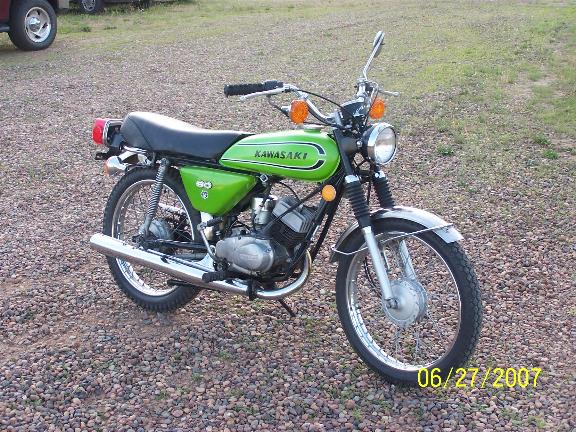 1974 Kawasaki S-3 KH400
1986 Kawasaki EX250

(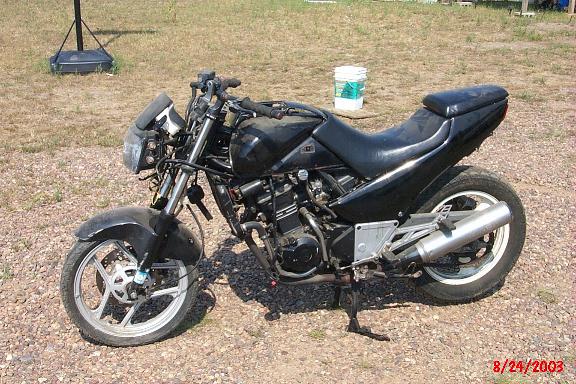 1980 Kawasaki KZ440 LTD = $100 as-is
no title, missing bars and related controls

1976 Kawasaki KE100
runs super, clutch slips, 100% restoration in progress, will be sold when done!
1978 Kawasaki KD100M

not for sale, for personal collection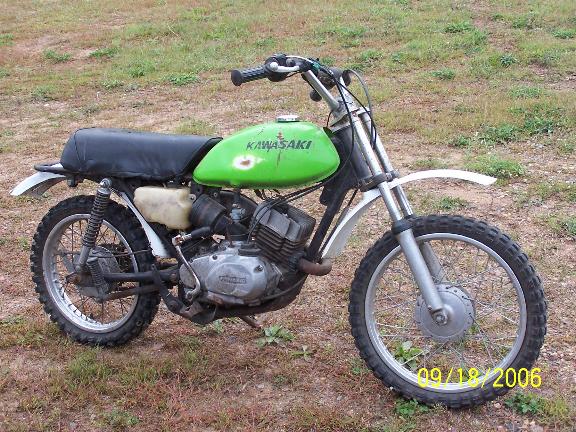 (more bikes not shown yet)
1977 Kawasaki KM100