Scott's Shadow Restoration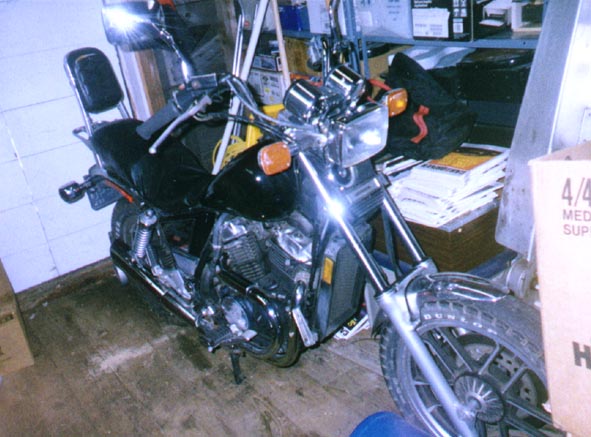 I purchased this '83 Honda Shadow 500 for a GREAT PRICE back in 1999. As you can see, it is in need of TLC, lots of it! It will look like new when I'm done with it. The good news...the the whole bike, even the engine, is mechanically PERFECT. The bad news...I wish my Ascot had as good of an engine. I may park the Ascot for a few years to enjoy the Shadow. I'm not sure yet.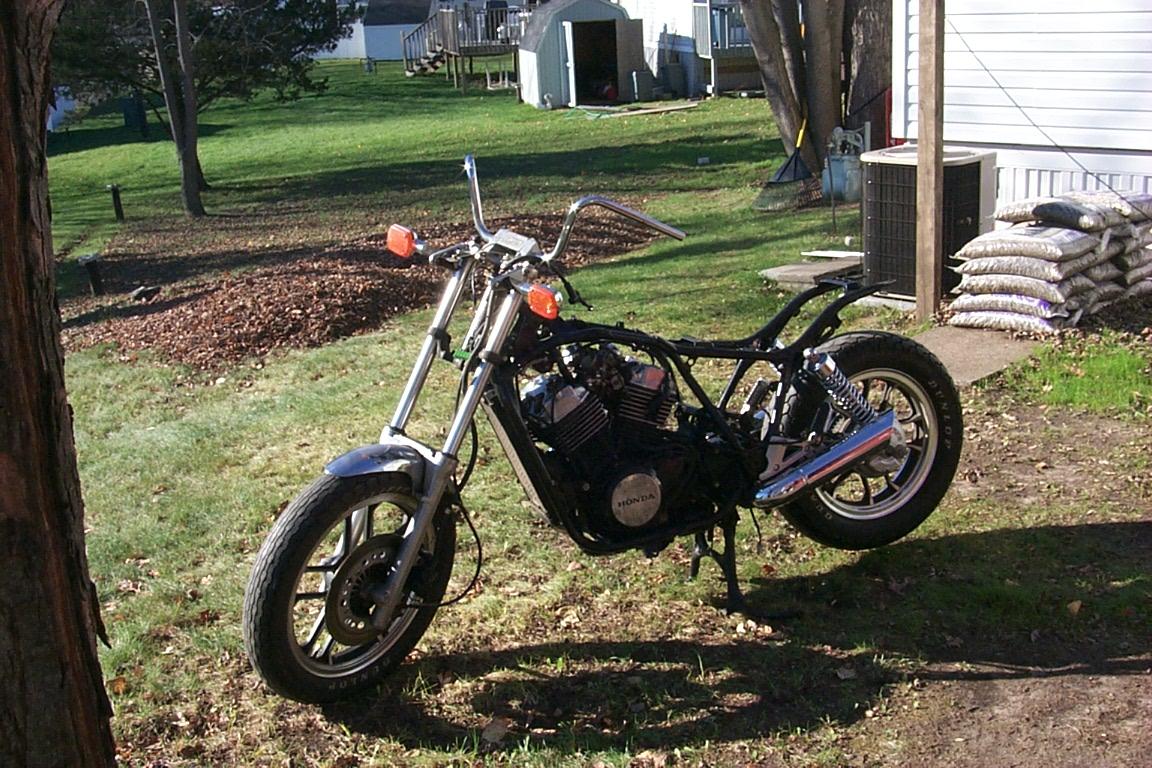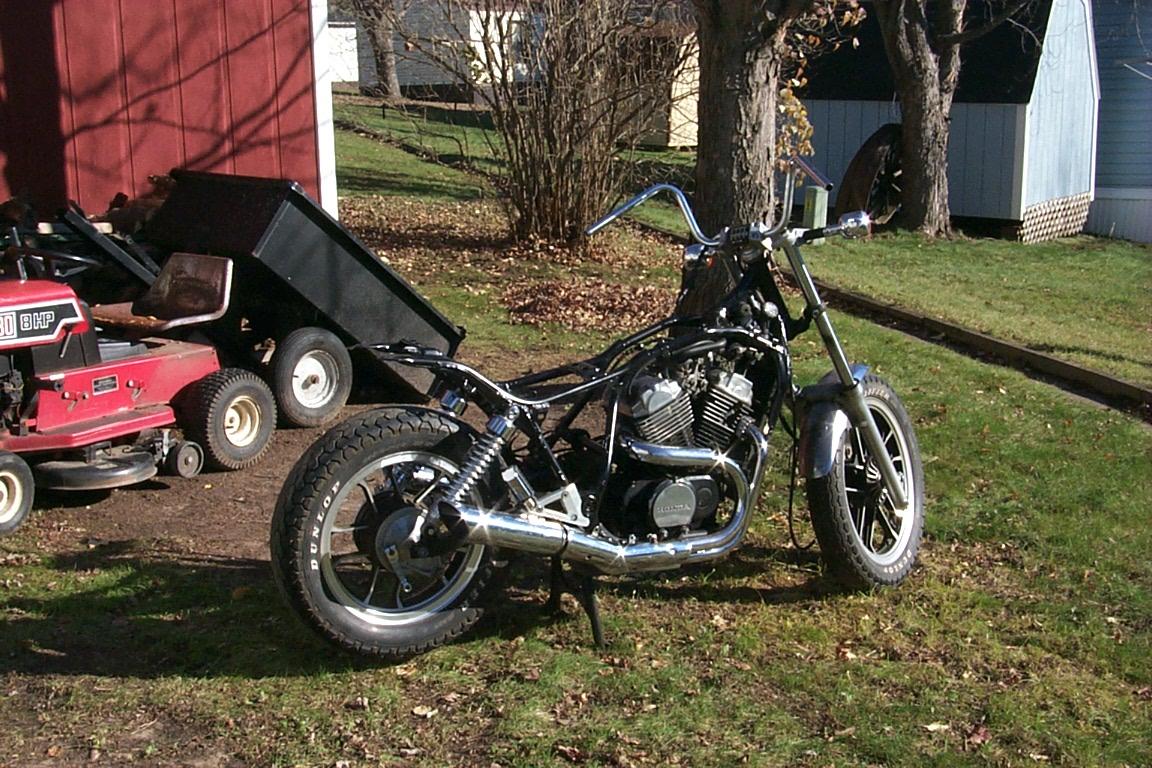 These were taken back in the fall of 2000. The engine and wheels are still due for a cosmetic reconditioning but as you can see, the rest of it is starting to look impressive. I threw it together, just enough with the wiring harness to fire it up and let it run (plain water in the system) until hot, just to get everything all lubed up again. It hadn't been run since I ripped it down a year and a half ago. I was pleased to report it ran very well considering. Making the bun for the seat will be interesting. Next on my 2-do-list will be to rip the front tubes down to remedy the seal leaks. I'll be replacing the lens on the master cylinder, so I'll let you know how successful that is (or not), since I'm not in the mood to spend $150 on a new assy. Other than that, all that's left is a cosmetic repaint for all body parts and detailing of the parts brackets under the seat. I'll post more pics as they arrive.
UPDATE!!! I've completed the Shadow 500 restoration and it's now taken the place of my old CSR305 for my father to ride and enjoy (as well as myself when I visit).
I found at a rummage sale, some very used but very decent saddle bags for only $20. I was apprehensive at first, but they gave the bike the something it was missing. I'm not really a "cruiser" kind of guy, but I have to admit (and a bit partial because it was my efforts), I really think it turned out fine. Here are a few pictures of it the day I delivered it to him.
Dad's 83' Shadow 500, pix1
Dad's '83 Shadow 500, pix2
Dad's '83 Shadow 500, pix3
Dad's '83 Shadow 500, pix4
Dad's '83 Shadow 500, pix5
Dad's '83 Shadow 500 abd '81 Kawi CSR305 (last time together), pix6

Click HERE to continue.