The Moto-Doctor's Yamaha Inventory
***as of March, 2005, ALL bikes for sale have prices***
If you see something you're seriously interested in, feel free to contact me at ascotvt@yahoo.com.
I live near Eau Claire, Wisconsin. Located off of I-94, just 1 hour east of the Twin Cities (Minnesota). Click HERE for a map showing a 3hr vicinity of my location.
This is a current showing of all salvageable bikes in my posession. Some have clear titles, and some can be had relatively easily. I also have NUMEROUS parts for many other bikes NOT shown. I will list them once I've had a chance to sort through them all. --please be patient.
1977 Yamaha XS360

1979 Yamaha XS400 Special = OFFER!
no title, has key, not stuck, needs carb work, nice otherwise! HAS SIDECOVERS NOT SHOWN, new tires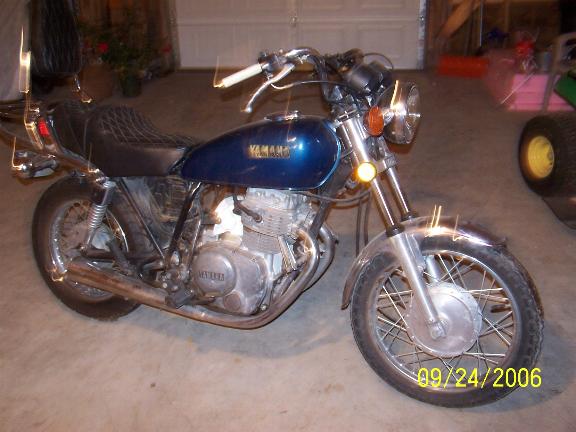 Contact me at ascotvt@yahoo.com