Scott's Suzuki Inventory
***as of 2009, ONLY bikes ready for sale are those listed ***
If you see something you're seriously interested in, feel free to contact me at ascotvt@yahoo.com.
I live near Eau Claire, Wisconsin. Located off of I-94, just 1 hour east of the Twin Cities (Minnesota). Click HERE for a map showing a 3hr vicinity of my location.

1975 Suzuki Titan 500 = UNDERGOING FULL RESTORATION!




1976 Suzuki GT500
**not for sale, restoring for personal collection**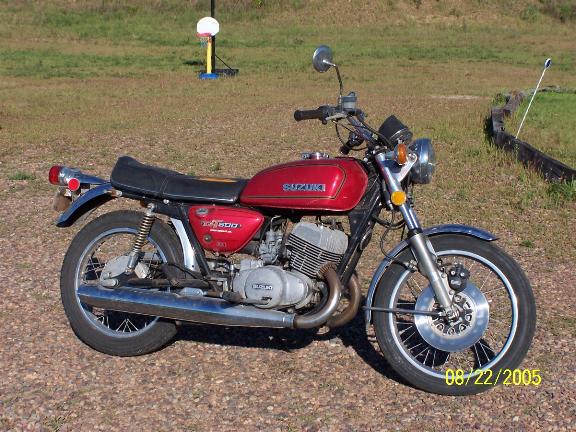 1972 Suzuki GT380 Whole, NO title, good compression, easy restore!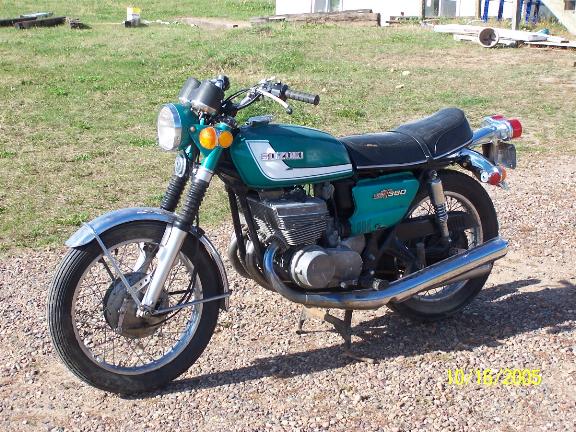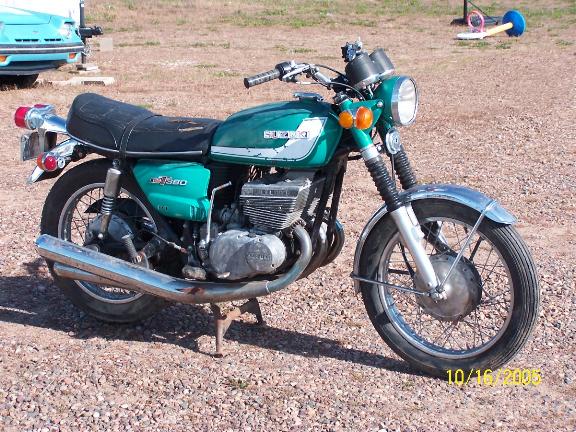 1979 GS550E : $375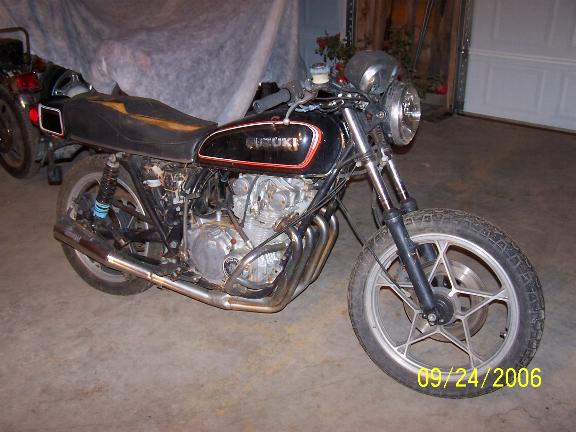 NO TITLE, typical miles, engine not stuck, carbs 95% complete, many good parts remain or restore (no sidecovers, no front fender, seat not included--was in terrible shape), nice gauges, no aparent damage from recent accident, has a Dana CDI ignition system installed and a Vance&Hines 4-1 exhaust.
1980 GS450L : $300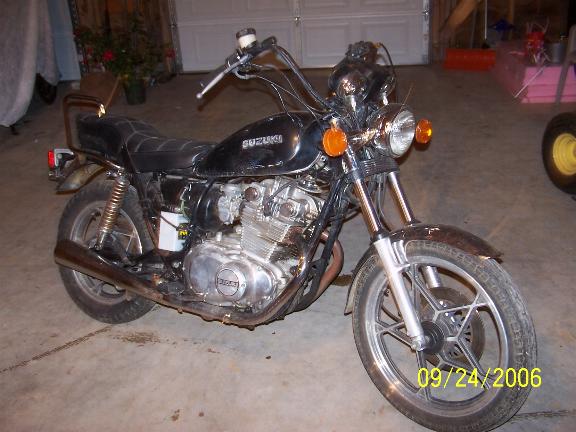 NO TITLE, lower miles, engine good--had running, seat starting to crack, most of chrome is good, nice gauges, missing right sidecover
1977 TM400 : OFFER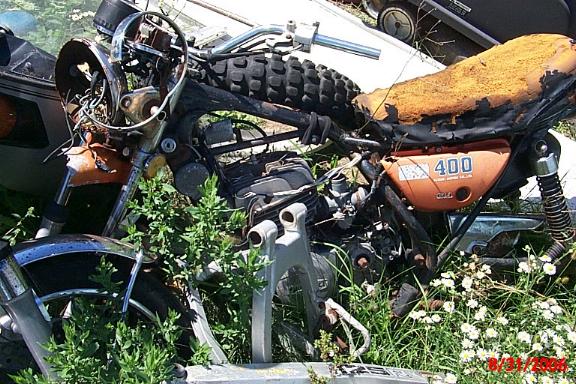 unknown miles, some good parts remain, engine stuck, carb missing throttle piston
Contact me at ascotvt@yahoo.com